Tamper-Evident Caps
Tamper Evidence is critical to ensuring the integrity of your product on shelf. Serious brand owners go to great lengths to ensure their products' consumers are only getting what they buy, with no hidden nasties. Our Tamper-evident Vented Lockband caps – or TVL caps – help ensure this, plus so much more.
Our patented band system gives a consistent band breaking removal as well as a high performing tamper evident closure, suitable for a broad range of market applications including hot fill.
Our vented closures are the perfect solution for products which are washed post filling. This allows drainage, eliminating contaminants being left behind.
For decades consumers have struggled to remove caps on plastic and glass containers resorting to using a knife or screwdriver, or seeking help from others. The problem gets significantly worse for ageing consumers and those with arthritic conditions. Our TVL family uses a patented segmented band system that gives sequential opening and breaking of the tamper evident bridges. This gives the consumer a much lower force required to open the pack versus a normal continuous band style cap.
Cormack Packaging, in consultation with Arthritis Australia, brings you a cap that CAN be opened far easier by your customers. Our superior break band applies easily and is easy to open.
TVL closures are available in a range of validated and standard colours; custom colours can also be produced (subject to trials and MOQ).
As a one-piece robust tamper evident closure, the TVL closure combines functional design and aesthetics to deliver a multi-purpose closure solution for any manufacturing environment.
TVL closures are suitable for a whole range of products and viscosities: powders, liquids, granulated, pastes, tablets/capsules. Likewise, these caps are in extensive use across a wide range of channels: chemicals and cleaning products, beverages, pet care, automotive, pharmaceutical and healthcare, personal care and food.
Our TVL Closures are also lightweight. This creates an obvious environmental benefit by the use of less plastic. As a signatory to the Australian Packaging Covenant, we're committed to making these changes where we can.
Made in Australia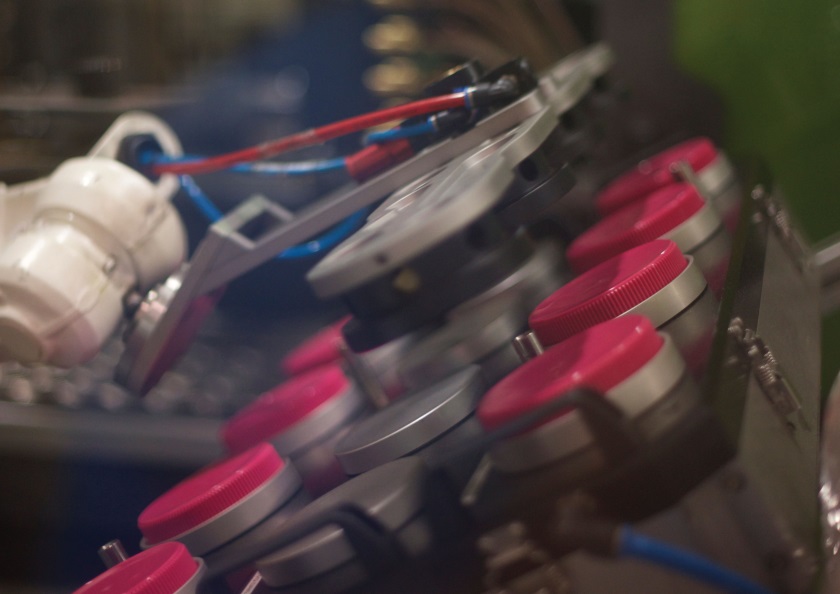 Cormack Packaging is proudly Australian-owned and operated. Our investment in manufacturing excellence means we can deliver quality, locally-made closures. This reduces lead-times for our customers.
Our Technical team are engineering and technical specialists. Dedicated project leaders in this team enable us to work closely and provide our customers with added support during line and filling trials.
Each closure size has different options on lining materials. Your container type, product viscosity, filling method and pressure used will help determine the type of lining material to suit your product. (Induction Foil, Foam or Pressure Seal?)
Embossing
Customers at a retail POS have to identify brands, product and messaging on containers that are identical in shape and size. What about Embossing?
Embossing = instant brand identification. This relatively straight forward form of branding takes your product from generic to unique! (Note: a considerable volume/MOQ is required for this.)
38 Tamper-Evident Continuous band (TEC) caps for Healthcare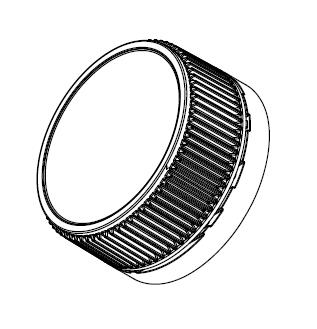 Cormack is also proud to announce the launch of our 38mm caps with continuous tamper-evident bands. This new range for 38mm neck finishes ensures optimum performance on glass, PET and HDPE bottles. This Healthcare segment has so many variations of the original neck finish (38TT) that we have optimised this design to work off the widest possible variation in the neck finish, particularly the band performance of wildly varying tamper beads across these existing bottles in the market.
38Tamper-Evident Barrel Seal (38 TVL Wedge) caps
Cormack has developed a specific unlined cap with a deep barrel-like internal neck seal to specifically suit PP and PET high volume bottles. Rather than needing a sealing liner, we have customised an internal bore seal that goes much deeper than a simple wedge seal to match bottles with a high quality internal bore. (Generally injection-blown preform-style bottles) This seal has been proven to seal even the most difficult food products, like edible oils and vinegars, but is also being used on water products. It has been tested on the latest HPP process filling, but strictly dependant on customer validation for this new evolving process.
Call us today and ask about our range of TVL and TEC caps!